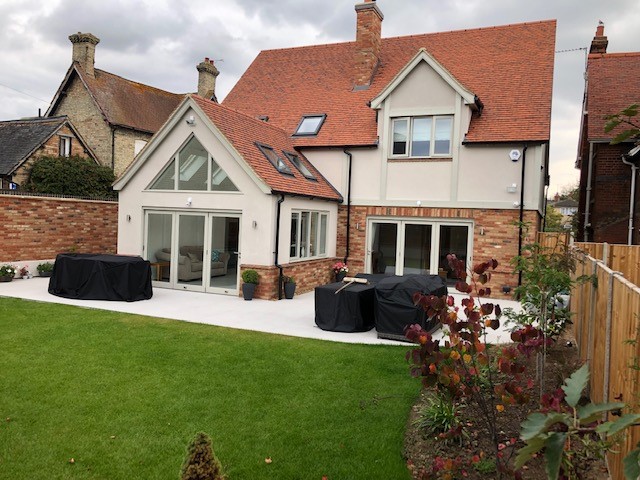 This was a complete ''turnkey'' project.
With close working with the client, we undertook the design and planning application.
Demo of existing barns and buildings and site clearance
Complete build
The only thing the client had to do was, supply and fit furnishings I.E blinds, curtains, shutters, carpets etc.
the work was from conception to completion.
Main construction was 8mts.